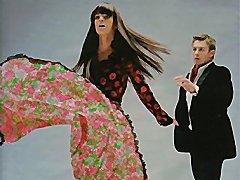 The Attic
Alternate Universes
home/new/rooms/archive/authors/links/contact
THE ACCUSATION CYCLE by Romantique - Nick is accused of of the most egregious behavior
THE ACCUSATION (PG)
LIVING THE LIE (NC-17)
KILLING THE MESSENGER (R) WORK IN PROGRESS
A BLOW FROM THE PAST ALTERNATE ENDING by Janet Dillon (PG) - Alternate ending for my previous story A BLOW FROM THE PAST
BROKEN PIECES by Sarah Grauvogl (PG) - Alternate Season 3; sequel of DADDY NICK AND MOMMY LULU WORK IN PROGRESS
Part 1, Part 2, Part 2.5, Part 3, Part 3.5, Part 4, Part 4.5, Part 5, Part 5.5, Part 6
CUSTODIAL INTERFERENCE by Linda Wilson (PG) - Nick has to deal with two children taken abroad by their father. WORK IN PROGRESS
CHRISTMAS FUTURE by Janet Dillon (G) - A (hopeful) look at how Nick might be spending Christmas a few years from now.
DADDY NICK AND MOMMY LULU by Sarah Grauvogl (PG) - Nick, Lulu and the pregnancy; continued in BROKEN PIECES
THE DARKNESS AWAITS by PeaceJaw (PG) - Before Burton's heart attack
DAYS GONE BY by PeaceJaw (R) - Nick affected by loss
FAMILY by Cara Mia (NC-17) - Sparks start to fly between Nicholas and the woman he has had a crush on since he was fifteen.
A FATHER'S DAY... (PG) Parts 1-5, new Parts 6-7 by Sarah Grauvogl - Alternate universe after "All the Rage"
FORTUNE COOKIE CHRONICLES by Cecilia (G) - Nick and Lulu's chance meeting
NICK'S ALTERNATE REALITY CYCLE by Janet Dillon (PG) - What if Nick had not been able to reach a plea bargain with the D.A.'s office?
BACK ON TRACK (PG)
THE NEW ORDER by Eileen Thomson (NC-17) - Nick in space…a different look at our hero!
REFLECTIONS by PeaceJaw (PG) - reflections on life and Lulu
SECOND CHANCES CYCLE by Jacqui (R) - Nick's old friend from New York visits for professional and personal reasons WORK IN PROGRESS
FRIDAY NIGHT (PG)
LOOKING BACK (PG)
SECOND CHANCES (R)
THE STRESS CLUB CYCLE by Eileen Thomson (NC-17) - A July Nicfic Challenge story, using the words bohemian, duchess and leech.
THE STRESS CLUB (NC-17) - Followed by Limonize's THE STRESS CLUB SEQUEL
ROCKY ROAD (PG)
JUST ONE DAY (R)
BART AND THE GIRL (PG)
SNOWSTORM (PG)
BORROWING TROUBLE (PG)
LOOKING FOR TROUBLE (PG)
PACKAGE FOR TROUBLE (PG)
LOVE LOST (R)
BONDING (G)
THE STRESS CLUB - SIOBHAN (NC-17)
GUARDIAN (G)
FLASHBACK (PG)
COOKIE CHRONICLES (PG)
DAYS END (PG)
COOKIE CHRONICLES PROMETHEUS (PG)
COOKIE CHRONICLES MEMORIES (PG)
COOKIE CHRONICLES ECHOES (NC-17)
TIE THAT BINDS (PG)
INDIGENT (PG)
THE STRESS CLUB SEQUEL by Limonize (NC-17) - after Eileen Thomson's THE STRESS CLUB
home/new/rooms/archive/authors/links/contact